| | |
| --- | --- |
| | This article spoilers subpage has been deprecated, and should be moved to links or text in the Notes section of the main article, or to the spoilers board. |
| | |
| --- | --- |
| | This article is a candidate for deletion. |
Spoiler Tidbits
Tate and Vivien's babies are demonic/satanic (see video preview). The Latin sentence on the piece of paper that the new pope opens in the preview video translates to "A child born from a spirit and a human will usher in the end of times".
P.S. (Post scriptum or rather post show in our case): While we did not see Ben's childhood, Ryan Murphy said that we would see it in episode 9. So don't blame us. It's possible, that he once again used the crew's numbering of the episodes, not ours, so then we will see it in episode 10.
Elizabeth Short, a.k.a. the "wikipedia:Black Dahlia", appears in this episode.[2][3]
Ben asks Moira about what happened to Vivien and visits his wife in the mental hospital, but becomes smitten with the ghost of the Black Dahlia. [4]
Constance also visits Vivien in the hospital.
The Black Dahlia's dentist, Dr. Curan, had his practice in the Murder House.[5]
The dentist Dr Curan murdered the Black Dahlia. [6]
Constance discovers more of Tate's bad behavior.
This episode will deal with why the house and its occupants have baby mania.[7]
We will find out why Tate committed the school shooting. The reason is connected to his and Addy's upbringing. "The episode will show Tate's life before his death with Constance and Addy," according to Evan Peters.[8]
Note: It is possible that while Peters said this will be featured in episode 9, this will actually be featured in episode 10. The cast do not count the Pilot as an episode, thus counting differently. Both Denis O' Hare and Ryan Murphy have made this mistake in the past.
Peters says the future, while complicated, is still looking good for Tate and Violet. "There are [still] a lot of secrets between them and all of them come out in the upcoming episode. There's a pretty big secret that Tate has been keeping from Violet."[9]
Hayden's older sister, Marla, will visit the house.[11]
According to Kate Mara, there will be a flashback involving Hayden and Ben where you discover how their affair happened, see what their chemistry was like, and what got Ben into trouble. [12]
Hayden is going to plan/help Tate get to spend the rest of his "life" with Violet. Should she still be alive, this could possibly mean killing her. [13]
This is a very Constance-heavy episode. [14]
You find out more information about the pregnancy and the twins, and it's not as simple as it seems.[15]
Hayden will see the young Moira doing a seductive dance for Ben.[16]
Kate Mara - "In [next week's] "Black Dahlia" episode, [there's a moment] with young Moira (Alexandra Breckenridge) that shows that we clearly don't like each other and are just living in the same place because we have to." [17]
Ben learns a harrowing fact about Vivien's pregnancy.[18]
Someone makes a proposal of marriage.[19]
There's some major basement sex.[20] Hayden and Travis have sex.
Piper Mackenzie Harris will play Larry Harvey's daughter "Margaret".
P.S. (Post scriptum or rather post show in our case): Margaret will be featured in the next episode (see spoilers for "Smoldering Children"). Apologies that we got the episode wrong.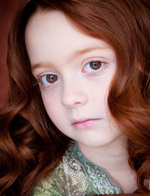 Piper Mackenzie Harris
Picture Spoilers
Video Spoilers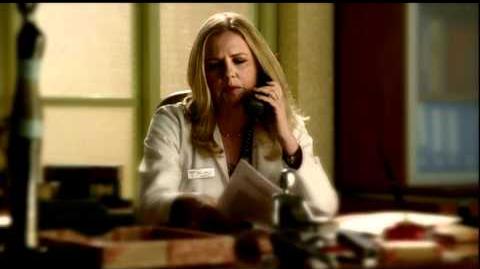 References
Community content is available under
CC-BY-SA
unless otherwise noted.